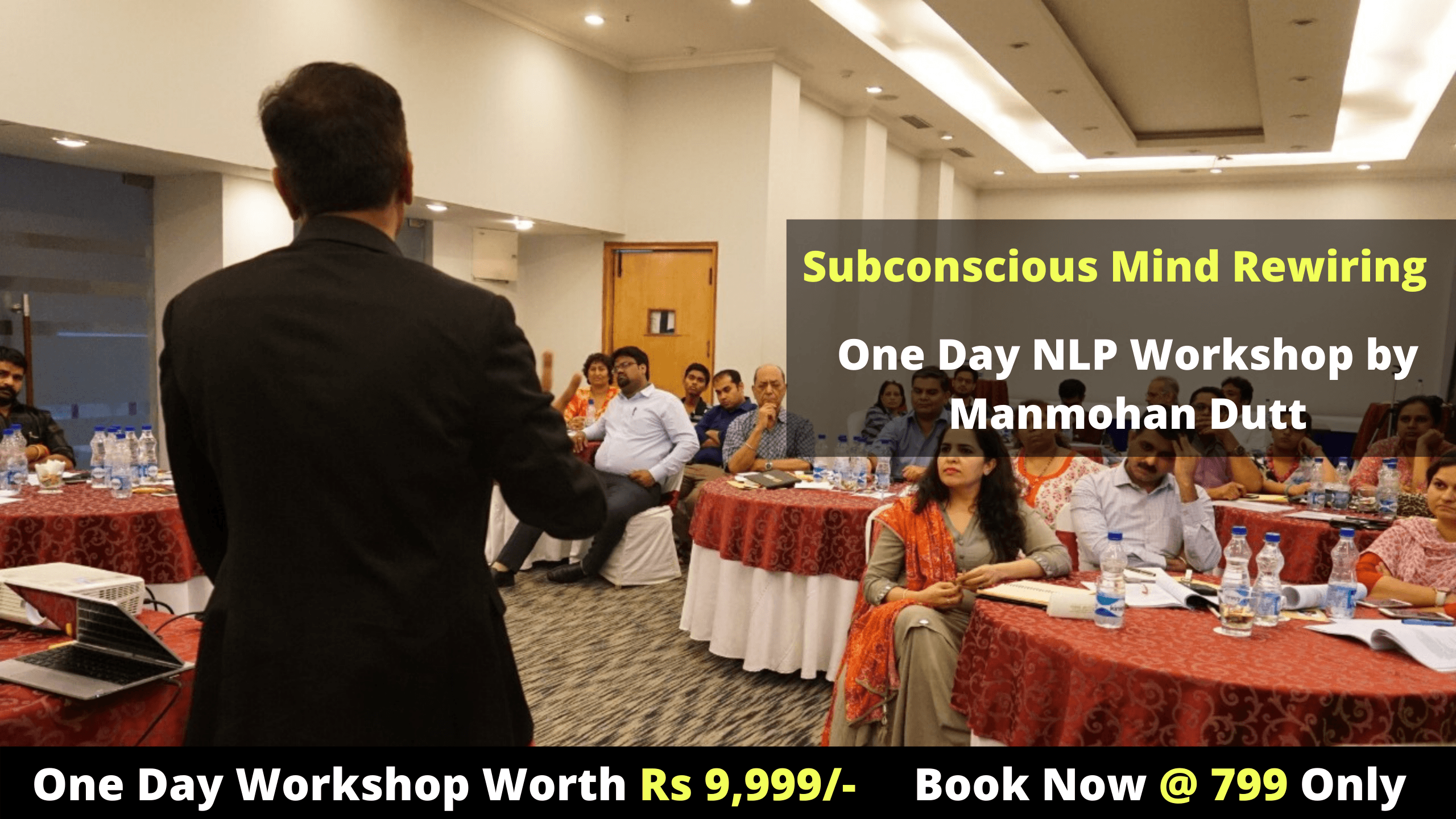 NLP Rewiring Workshop By Manmohan Dutt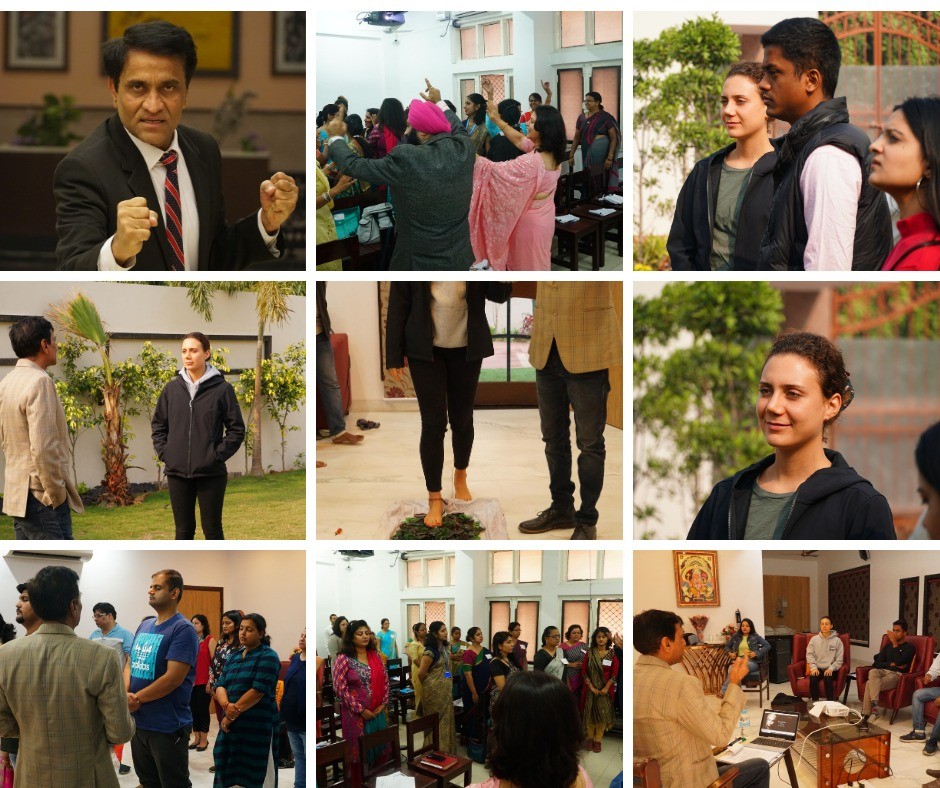 One Day NLP Workshop by Manmohan Dutt
Subconscious Mind Rewiring is the best way to recover from Past Garbage and Mental Blocks. Our Endeavour is to Empower with Mind Communication to each of interested person who need CHANGE.
Join on 28th of December for NLP Workshop,
What You Get in 1 Day Workshop: 
• What is NLP and its application
• Communicate with Mind for Happy State of Mind
• What is Law of Attraction and effects of it on Money and Relationships?
• Change bad habits and undesired behaviors easily?
• Learn to Grow Business with your mindset
• What is Mind Mastery and Subconscious Mind
• Recall 100 Digits and Memorize 10x Times Faster
• Learn to Protect from Hurting. Remove Stress, Anxiety and Fears
• Grow Your Business: Learn about Digital Marketing by leading Experts.
Contribution @799(Includes twice tea snacks and lunch at Saffron 3 Star Hotel Faridabad).
About Manmohan Dutt 
There is a saying learn from an experienced person then a scholar. Manmohan Dutt is an Author, NLP Master Trainer Coach carrying practical experience of over 31 Years, trained participants over 2.60 lac through over 2560 workshops and seminars.
Join, a Transformational Journey. Life will never be same again. Just a Decision Away from Successful and Wealthy New 2020 Life.
Join Us for this One Day NLP Workshop in New Delhi at the Price you cant Imagine. It a New Year Gift to you all from The Master NLP Trainer Mr. Manmohan Dutt
Date & Venue
28th December , Saturday 10 AM – 5 PM 
Hotel Saffron Kiran, Nr. Badarpur Border, Faridabad
Includes Notes, Breakfast, Lunch and Hi- tea
Normal Price of the Workshop is 9,999
Christmas Offer Rs. 799
Year Ending Offer … 
Get it or Miss it …. Your Choice
One Day NLP Workshop  in New Delhi by Manmohan Dutt
Must Attend this One Day Workshop on NLP and You can also Refer your Friends for the same. Learn Something New in this New Year.
In This Workshop You Will not only Learn the Techniques of Neuro Linguistic Programming but also learn about Digital Marketing Tricks to grow your Business.
See you there in the Workshop. If you have any query then just Click to fill the Form below and we will get in Touch with You
Google Form Link Below
https://forms.gle/Fpjd1kpC65YPRkWZA