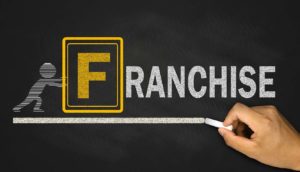 Acube Digital Marketing Company was started in 2015 in New Delhi.                             We Have Four Offices in India. 
Head Office is in New Delhi, Branch Offices are in Noida, Mau & Dhanbad.
Website Designing and Digital Marketing is a very Lucrative Business Opportunity in Today's World.
Start Digital Marketing Franchise Business with Acube Digital. Digital Marketing Business is a very profitable business which gives High Returns at Low Investment.
Website Design Business can be done from Home as well.
Requirements of Digital Marketing Franchise:-
No office requirements for opening this Franchise of Website Design. You can do this business from home as well.
Minimum investment only Rs. 50,000/- for a limited time.
You can do this business part-time as well as full-time work for you.
Age Limit: 18-65 yrs.
Do this business anywhere in India.
If you want to grab the Digital Marketing Franchise opportunity with Acube Digital then you will get:-
2 Days in house training to do this business where you will learn:-

To generate leads?
How to close the deals?
Making proposals?
How to make sales?

A Dynamic website in your name worth Rs. 20,000/- which makes your Business a Brand. All the Domain, Designing and Hosting Expenses borne by us.
Local SEO for your Business for 1 month worth Rs. 15,000/-. This helps the Franchise Partner to Get More Leads.
Social Media Marketing (SMM) or Social Media Optimization (SMO) for 1 month in Rs. 15,000/-
So, if you invest Rs. 50,000/- with Acube Digital. We will give you all the above in returns.
Apart from this, there is a big Digital Business Opportunity.
If you will do the business up to Rs. 50,000/- per Month. You will get a 20% commission.
On the business of Above  Rs. 50,000/- per month. You will get a 30% commission.
So If You want to Start the website Designing and  Digital Marketing Franchisee in Your City then Call on 7827719099.